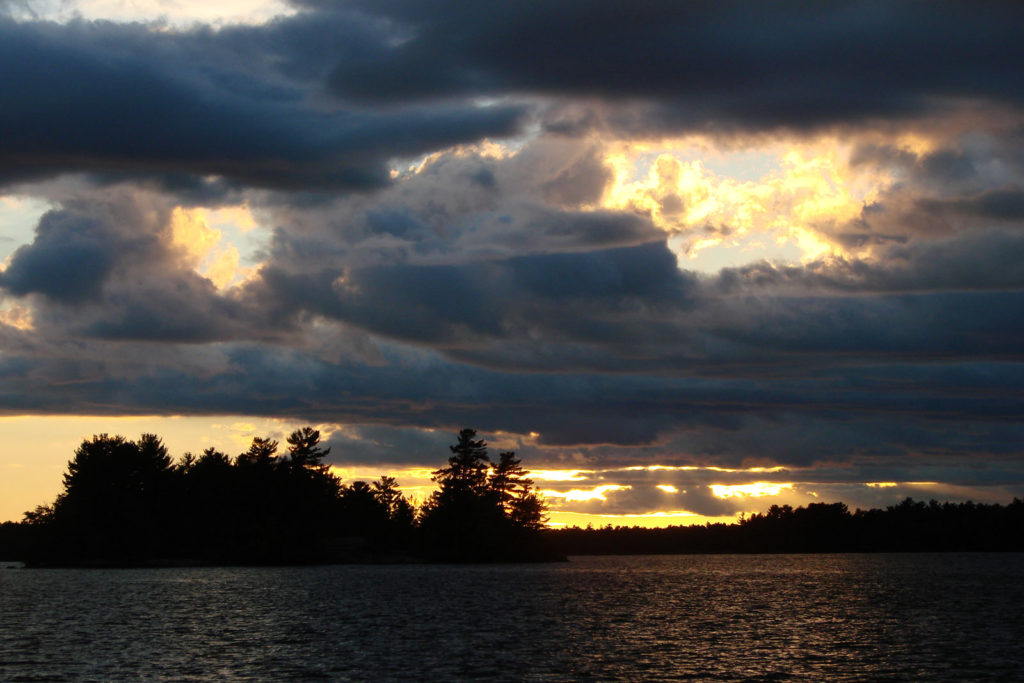 Lake Nipissing is the 5th largest lake in Ontario, not including the Great Lakes although it is believed at one time it was part of the Great Lakes. Some 10,000 years ago the melt waters from the retreating glacial ice formed a great inland sea known as the Nipissing Great Lake. The Nipissing Great Lakes covered a huge area including all of today's Great Lakes plus Lake Nipissing. The retreating heavy glacial ice allowed the land to rise and Lake Nipissing was formed.
Some 600 years ago during the time of the fur trade, Lake Nipissing drained east through the Mattawa River and south through the French River. Today Nipissing drains through the French River to Georgian Bay.
The West Arm which was originally the West River was formed when dams were built on the French River causing water levels in Lake Nipissing to rise. The rising waters created a myriad of Islands and channels in the West Arm which has become famous  as a summer play ground for all.
Nipissing is relatively shallow for a large lake, with an average depth of 15 feet (4.5 meters) with deeper sections in the main lake being only 30 feet (9 meters). These shallow waters make for many areas of extensive weed flats especially in the bays located off of the main lake. Some areas such as West Bay are very shallow with many rock shoals and small islands separating the weed beds. The deeper areas of the lake are found at the mouth of the French River and the channels of the West Arm.
The waters of the West Arm and West Bay offer miles of twisting shoreline, picturesque islands and hidden back bays. Glaciers have carved the granite rock creating many places where smooth rock can be found at the waters edge. These make great spots for a shore lunch or a noon day swim.
Glaciers have carved the granite rocks, creating clearings of smooth rocks on the water's edge. These make great spots for a shore lunch or noon day swim.
Fish habitat and fish abound in Nipissing. The main sports fish include Musky, Northern Pike, Walleye and Bass. Originally the Lake Nipissing walleyes were all the smaller "blue" walleye. In the early 1920's Ontario's Lands and Forest introduced millions of "yellow" walleye fry into Nipissing. These new, larger walleye soon dominated the walleye population in Nipissing, a testament to the influence that fish stocking can have on a body of water.
Bordering the lake on the north shore of the West Arm and west end of West Bay area is a new 2000-acre (8 square kilometers) nature reserve called Mashkinonje Provincial Park. This new park now has 25 miles (40 kilometers) of hiking trails where you can explore the Northern Ontario wilderness firsthand. On the east side of the park is a new 25 foot (7.6 meter) viewing platform, overlooking the Loudon peak lands.