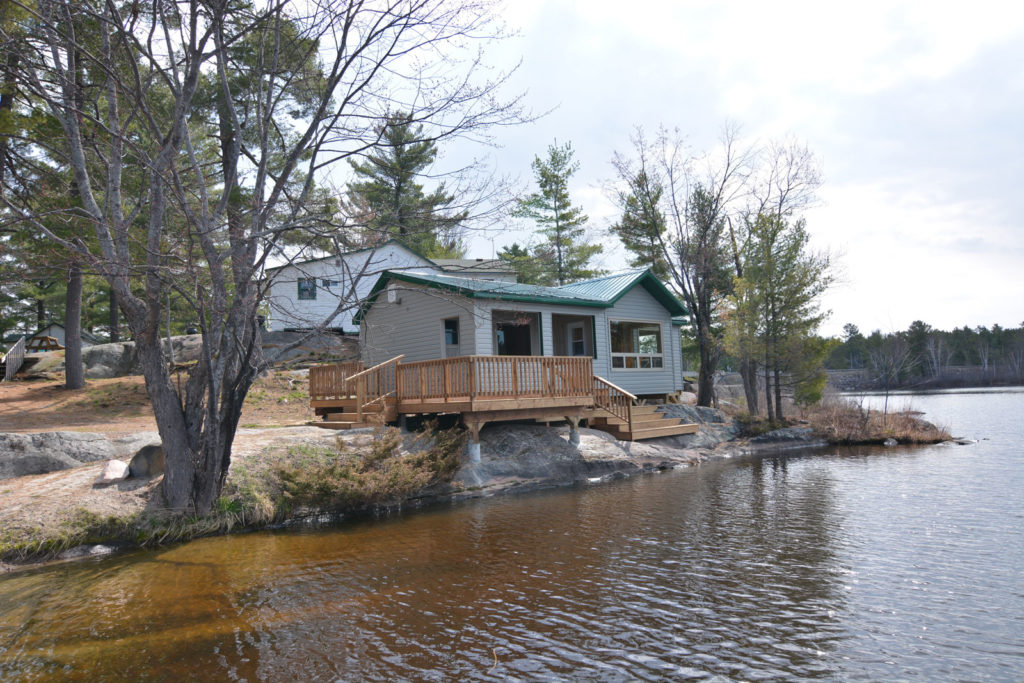 Lillian Cameron, the original owner of the Lodge, built Lakair around 1948 at the end of the second World War. The first cottages were open stud walls with cathedral ceilings. Each structure had a wood stove for heat and each assigned to its own numbered outhouse.
The original structure main lodge retains much of the Cameron family history of welcoming vacationing families, as well as fishing and outdoor enthusiasts.  This main lodge is slated for renovation later in 2017.
Many of these charming cottages retain their "50's" look but most have been renovated. The "50's Charm Cottages" take you back to another era. They still have that 50's feel. Our newly renovated  "Classic Comfort Cottages" have been upgraded to provide a comfortable, Muskoka style experience. They come complete with fully functioning kitchens and brand new fixtures throughout. At Lakair Lodge we pride ourselves in keeping all our facilities clean and well maintained. Relax, open the windows and you may fall asleep, in new beds with premium linens to the sound of the loons calling across the water or the wind blowing through the pines.
Satellite TV is available in the main Lodge where you're welcome to relax and enjoy a movie. A basic, WiFi service is available in our cottages so you can stay in touch. This is a complimentary service provided by the Lodge.